Ode
Delicate and yet spectacular. Ode is a poetic visual-theater performance that challenges the laws of gravity. It is an homage to the audience and to the surroundings in which it takes place.
A breathtaking image that you won't easily forget.
 Ode is a subtle performance full of poetry. An outdoor performance similar to Japanese haikus, where simplicity is the channel to express emotions. Merel Kamp shows the world from another point of view, generous and honest. The audience who enjoyed it in Park St. Eloi in Tàrrega was completely seduced by this unique ten minute show.
Jordi Colominas, Artistic director of FiraTàrrega
Concept & performance: Merel Kamp
Technicians: Tam Henderson, Sebastiaan Mans, Aart van Hunen, Jip Meijer and Martin Hazendonk.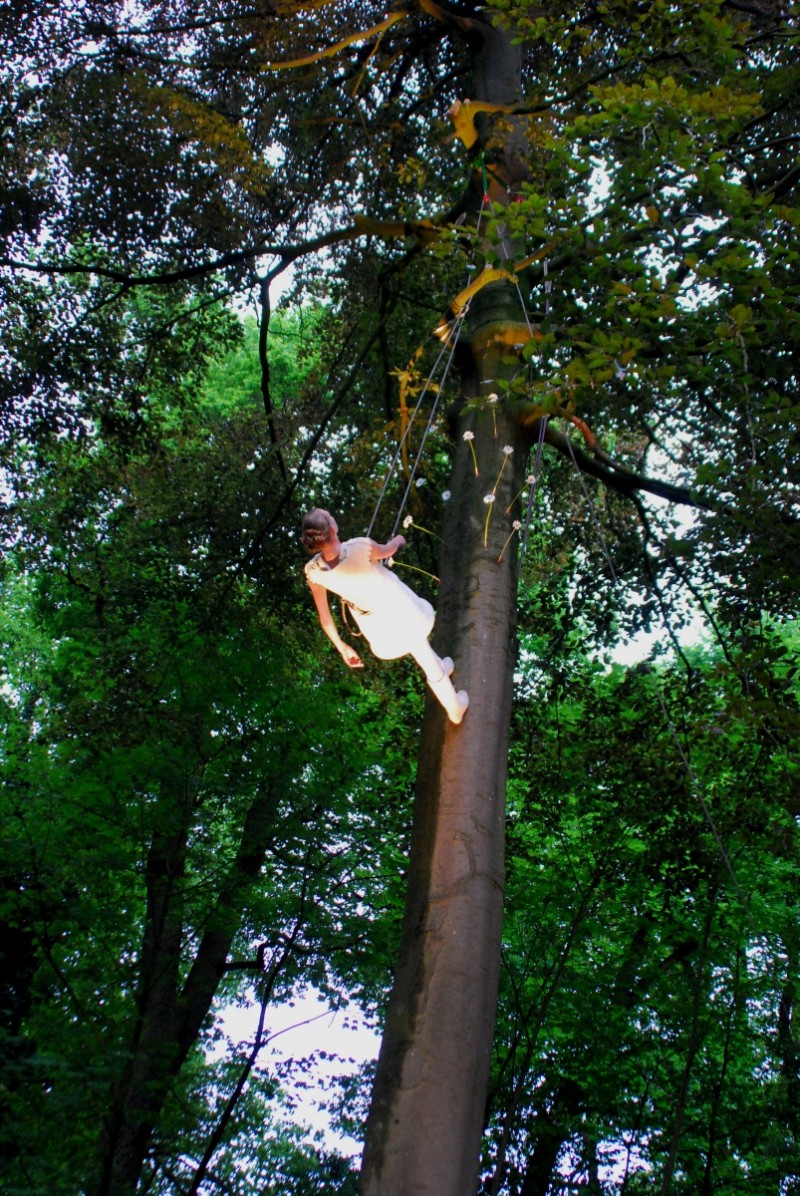 Thanks to:
Jaap Vriens, Frank Ravesloot, Floriaan Drewes, Klimcentrum Tussen hemel en aarde, Robodock Festival, Daphne Kamp, Sanne Kamp, Maik ter Veer, Jesse Boeijen and Hugo Verweij
More Work
Springtime
Beats&Bullets
Knooppunt
Bar in a Box
Passenger