Beats&Bullets
How can you make some money from your grandma's inheritance if it only consists of porcelain figurines and bridge cards?
Brenda, Barry and Bianca have found a solution for that. And what kind of solution!
Come and and immerse yourself in the coziest caravan of the festival. Where the music is always refined, where the interior deserves an award and where Brenda, Barry and Bianca are always dressed to impressed.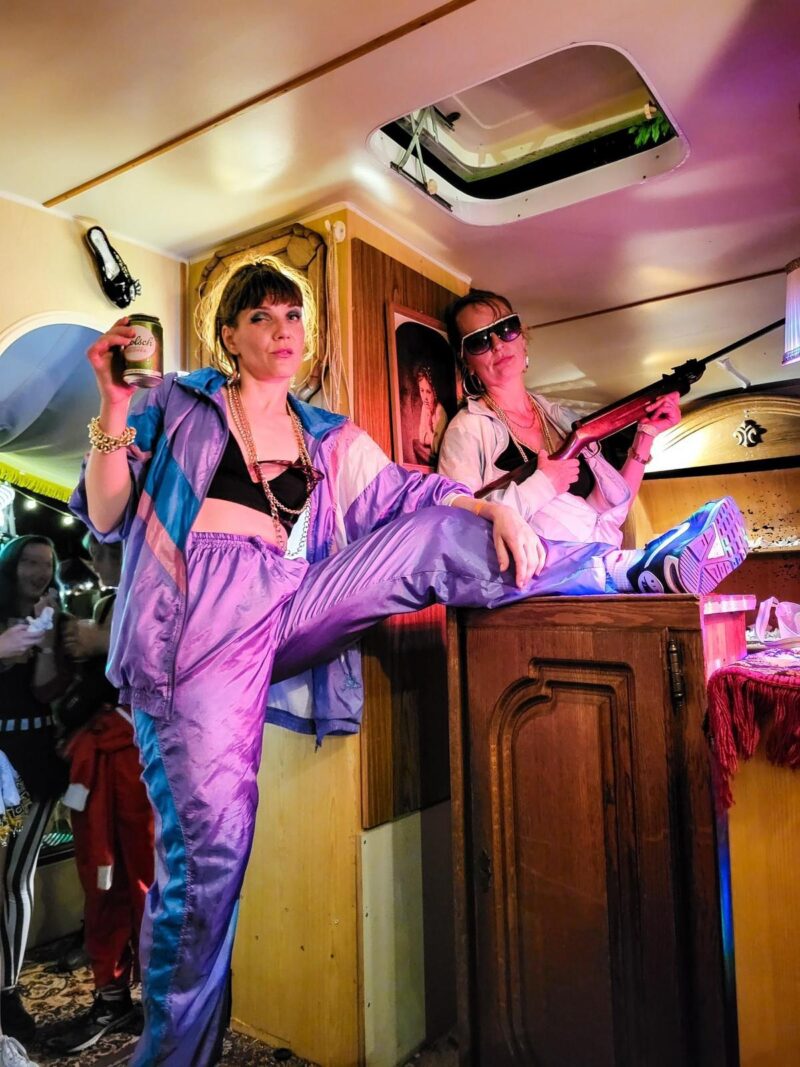 More Work
Springtime
Knooppunt
Ode
Bar in a Box
Passenger