Ode
Spectaculair en subtiel, fragiel doch sterk, lief met lef. Een korte, zwaartekracht tartende performance die ineens opduikt, van richting verandert en weer verdwijnt.
Ode is een beeldende theater performance gemaakt en gespeeld door Merel Kamp. Het is een ode aan het publiek en aan de omgeving waarin gespeeld wordt.
Een adembenemend beeld dat je niet snel vergeet.
 Ode is a subtle performance full of poetry. An outdoor performance similar to Japanese haikus, where simplicity is the channel to express emotions. Merel Kamp shows the world from another point of view, generous and honest. The audience who enjoyed it in Park St. Eloi in Tàrrega was completely seduced by this unique ten minute show.
Jordi Colominas, Artistic director of FiraTàrrega
Concept & uitvoering: Merel Kamp
Technici: Tam Henderson, Sebastiaan Mans, Aart van Hunen, Jip Meijer en Martin Hazendonk.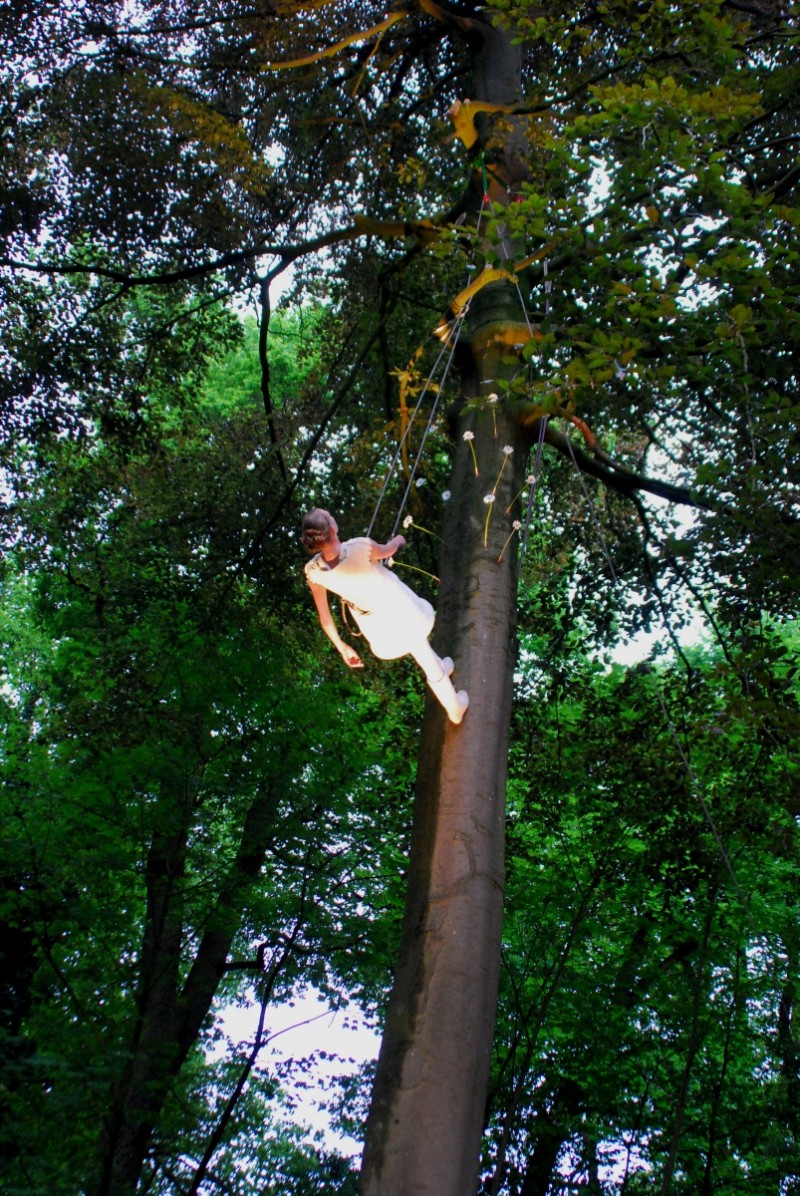 Met dank aan:
Jaap Vriens, Frank Ravesloot, Floriaan Drewes, Klimcentrum Tussen hemel en aarde, Robodock Festival, Daphne Kamp, Sanne Kamp, Maik ter Veer, Jesse Boeijen en Hugo Verweij
Meer Eigen werk
Springtime
Beats&Bullets
Stille Haringen
Knooppunt
Bar in a Box
Passenger